I would like to thank three of my friends from the blogosphere for these wonderful awards. Momma Young from Momma Young's At Home, Heidi from Health Nut Wannabee Mom and Andrea from Mom Writer Me. All three of these blogs are fabulous and I am honored that they thought of Healthy Moms when receiving these awards.
From Momma Young Healthy Moms was honored with The Best Follower Award.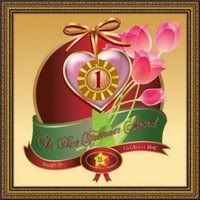 I am going to pass this award off to these wonderful followers and bloggers.
Blue Violet from A Nut in a Nutshell
Penelope from Penelope's Oasis
and
Sheila from Ma Vie Folle

From Heidi I received the Best Blog Award and the Neno Award. The Best Blog Award rules are:
The Best Blog Award rules are:
1) To accept the award, post it on your blog together with the name of the person who has granted the award and his/her blog link.
I encourage my readers to visit each and every blog listed because they are all great blogs.
Join the Healthy Moms Community
Link to this post:
<a href="https://healthymomsmagazine.net/2009/07/blog-awards-i-am-honored.html">Blog Awards | I am Honored!</a>