I again would like to thank everyone for participating in the prayer chain. If you are new to this below you shall find what you can do to help spread the prayer chain and how you can add your prayers. I update the list every Sunday. Please help spread the prayer chain because I should be getting hundreds of new prayers every week. If you know anyone who is in need of prayers pleas add them to the list. If you have any updates on the prayers that are listed let me know by leaving a comment.
If you want to pass this prayer chain along on your blog all you need to do is add the prayer chain button and blog about this once a week. Ask your readers to post their prayer intentions as comments. Then you can either contact us with your prayer request, or post them as a comment on the prayer chain. You can also direct your readers here so they can post their prayer intentions directly to our site. If you intend to list prayers on your site please add your link so we can find those prayers.
I should have hundreds of comments from people that need prayers. I know they are out there. When you say your prayers at night, in the morning, or whenever you pray visit our chain and read the intentions. God is listening.
Here's the latest list.
The mother with the child with Asperger's and Asthma and her son.
_____________________________________________________________________________
For my health, the health of my unborn baby and all pregnant women and their unborn babies throughout the world.
______________________________________________________________________________
Please pray for Baby Stellan. You can visit the link for current updates on how he and his mom are doing.

Update
Baby Stellan was released from Boston's Children's Hospital after undergoing successful surgery on his tiny heart. He and his mother are back home in the mid west. God answers our prayers!

Update 6/18/2009

Hey, it's MckMama here. Thank you all so very much for your love and concern. We are doing as well as could be hoped, with the exception that sweet Stellan is suffering much from being in so much SVT over the past few days. Thankfully, after I fed him just now, he has finally fallen asleep for literally the first time today.

I will update here when I can, and am sending out a few Tweets here and there so you know specifically how to pray.

ORIGINAL POST:

Hi all, this is MckMama's sister, Hilary.

My sister ended up taking Stellan to the ER this afternoon. As I'm sure you know, Stellan has been having many break-throughs of SVT and performing vagel maneuvers just isn't going to suffice anymore for Stellan's long-term plan.

After a bit of trying, they were able to get an IV into Stellan's foot and successfully converted him by using adenosine. As per Dr. B's orders, they are admitting Stellan into the PICU and will further decide what to do from here. It seems as though some new combination of medicines will need to be tried to keep Stellan's SVT under control.

UPDATE: I just spoke with my sister on the phone (6:30pm central time) and Stellan has flipped back into SVT.

So please join me in praying for healing of Stellan's heart and for peace in the hearts of my sister and her family as they deal with this stressful situation.

Lord, wrap your arms around my sister and her family. Fill them with peace and trust as they travel through this "storm." You are our Comfort, our Shelter and our Healer. We beseech you, Lord, to interevene right now and cause Stellan's heart to beat in the rhythm it was meant to! Help us to keep our eyes focused on You. Amen.

Thank you all!
Blessings,
Hilary
_____________________________________________________________
Comments from readers
"My grandson is on his way back from Iraq and I'm praying for him to return safely. He is due back in the states on January 6th and I'll breathe relief when he's back.

This was his second seven month tour in Iraq as a marine.."
1>Gracie Martin-age 95,still at home with her family but she has gotten very ill and alzheimers is bad.pray for her family as well.

2.>Pray for my friend linda s.,she is 45 and has lung cancer.She is still trying to work and spend as much time with her 3 grandkids as she can…

3.>Dorothy carter-hurt her back at work and they found what they thought may be tumors on her back during xrays-she is 43 and just had her first grandbaby

4.>Rita b.-strength to be a single mom of 3 and a way to come so that they can get a vehicle for the family.

5.>johnny n.-health problems

6.betty r~simply southern-to get rid of this awful congestion in my chest.been fighting it 2 weeks..little summer also has this,it is rough on her at times.she is only 6 mos old.thank you"

Betty from Simply Southern
"I have one to list..

The family of Barbara C. She just lost her battle with cancer."

Felicia from Go Graham Go!
"i'd also like to add my prayer…

please pray for the soul of Al my neighbor (15 yrs old) who passed away last saturday. (January 10) he had bone marrow cancer."

Liza from hMoms… Check Nyo
"What a great thing you are doing here.

My aunt has a best friend who just got a bad cancer report."

Thanks,
Toni
It Is Nap Time

Update from Toni
Just wanted to say that my aunts friend has found a study that will take her so that is some good news.

I would like to add my moms cousin who has cancer and is not doing well at all. Her name is Mandy. She has a 2 year old and I am sure she would appreciate all prayers for her and her family.
"You are a person with a warm heart!

I want pray for all people who still live in the disaster area of China WenChuan earthquake, Hope they all have warm place to live and warm food to eat!

It's the first Chinese new spring festival after earthquake, I hope they have a happy new year!"
"Hi Cascia. I'm the one who won the labor looks gown from your contest. Our baby was born on January 7th, and he is doing really well. But my labor and delivery did not go as planned or as we'd hoped, and I ended up with a partial 4th degree tear from an emergency forceps delivery, other wounds from 4 hours of intense pushing more than 36 hours after my water broke, and an infected abcess/hematoma in the same spot along the tear site. More than 3 weeks after my son's birth, several heavy-duty medications and 3 surgical procedures later, I am just now "out of the woods". But recovery is going to be very slow, and the emotional struggle is starting to get intense now that the physical struggles have lessened. In a week, my mom will be heading home, and I'll be on my own while my husband works. Normally, that would be okay, but with the unique issues from my complications, it is going to be hard. (I can't even sit or walk properly. And certain muscles in that area will need physiotherapy to get back to normal functioning.) Basically, I need healing of body and mind, as well as the ability to fully care for my son and somehow do household things that my husband cannot do with his schedule. (He does a ton and is the best, but his energy and time don't allow for taking care of my entire load.)

My other struggle right now is being able to see and feel all the zillions of positive and good things happening around me right now, and I seem stuck on the negative. I do see God's hand prints all over this situation, especially in the way my maternity doctor has cared for me both physically and spiritually, going above and beyond the normal role of medical physician. So there are many "Ebenezers" I see and cherish. But this journey is still hard, and sometimes finding Jesus beside me in all of this is not easy.

Thank you for praying."
Hi, I was wondering if you could add my brother-in-law in your prayers. He found out a couple of weeks ago that he has prostate cancer.

Thanks.

Sue from Stay At Home Mom
Comments from message box
"Hi Cascia, my 60-year-old 2nd-brother has been in ICU since 30Dec08. Chances are 50/50. Let's pray that he will make it thru. Jus me, Wenny of Inside My Bubble Today."
Please pray for Wenny's family. Her brother passed away on January 7.
Hi,I am a mother of 2 boys, Sometimes I'm just overwhelmed with motherhood and most of the time I'd be stressed. Please pray for me.Thank you.
Anonymous (guest): I feel selfish asking for prayers for myself! I am a single Mom with 2 young children with disabilities. I lost my job last year and now my home is going into foreclosure. I am overwhelmed and could use your support and prayers to get me through this! Thank you!
APrayingWifey (guest): Hello..I would like prayer please for a miracle for my husband..as well as for my children,my family and myself.Also would like prayer to find more like minded,God filled friends who love God and their family like I do.I am overwhelmed..new to the blogging thing and nervous..as well as needing prayer for the rest of the attorney fees asap..
If you have prayers you want to add to the prayer chain please leave a comment or message me in the prayer chain box.If you want to promote the prayer chain on your blog all you need to do is blog about it along with our list of prayers and a link back here. You can use the button code to link back to the prayer chain. I made a new button so if you have the old one on your site you might want to grab the new code. When you are saying your prayers at night or whenever you pray don't forget to add the intentions on the Healthy Moms prayer chain.
Visit these blogs to read more prayers across the blogosphere.
Of Course I Could Be Wrong Prayer List
Palm Sunday Catholics and Anglicans Share Prayer
Catholic Fire Prayer Needed for Esther
Sunday Prayer
A Prayer for Palm Sunday
Pray for Christian Jason M.
Pray for Haiti
Pray for Charity

Pray for Summa Mamas
Pray for Farmers
Pray for Ryan
Pray for Becca's Husband
Pray for this girl suffering from depression
Please pray for 7-year old Yair Tuvia ben Michal
Please pray for Jack Cooper's Mother, Mrs. Heinz
Pray for Jerry Kelso's Family
Please Pray for Carter



Please Pray for Emily and Baby Abigail!
Pray for Erin
Pray for KAMERYN HEMBREE You can also visit her Facebook page for more information. http://www.facebook.com/group.php?gid=70157358667&ref=ts
Please pray for a mother and her unborn child. She is struggling with preterm labor. You can also visit her Blog for more information.
Pray for this young man who was injured in a motorcycle accident.
Pray for JoAnna and Ron You can also visit JoAnna's blog for more information.
Please pray for a woman's grandchildren. Their family is really suffering during these tough economic times.
Please pray for Aiden. Aiden is a little boy who almost drowned in February, 2008. His recovery has been long and hard on his family.
Pray for Baby Ethan.

Please pray for Jesse. Visit her blog for more information.
Pray for Kayleigh and her family.

*Update Kayleigh went home to Jesus on May 10, 2009. Please keep her family in your prayers during this difficult time.
Belief Net's Prayer Circle of the Day
This morning I received a text message from a nursery worker saying one of the families from our church lost there house do to a fire. The family happened to be one I have babysat for a couple of years. (Actually posted a picture of the kids a while back on here). I rode by the house minutes ago and the house is gone. Every room was destroyed, so I can image they lost everything. I feel so helpless and so heartbroken that they have to go through this. Please say a pray for them tonight and for the days ahead.
Today, I ask all the readers for their prayers and positive thoughts. We are believing God to give him favor with men today. I expect a miraculous move of God. Will you guys pray for and expect it with me?
Pray for the Rine and Pate families
Have you heard this story?…This is tragic and has stayed with me, please pray for this precious little boy, his family and team of Doctors…pass on the blog address to and help rally prayer warriors everywhere!

www.noahsroad.com
(not sure why the link is not working but please visit anyway and learn his story!)
I asked my new friend, Tiffany, if I could ask you all to pray for her and the 3 miracles she's carrying! She is my neighbors' sister, lives in NC, and is expecting 2girls and 1boy! I'm pretty sure she is at 29 wks tomorrow! The last 2 wks she has been having a lot of contractions and is desperately trying to keep those babies in the oven longer! She has no cervix left so every day is a huge blessing! Please pray for her sanity, thru the ups and downs of this stage of the journey! Peace for her and her hubby. That those babies can stay in for a few more weeks! For a "non-emergency" delivery and the safe deliveries of 3 healthy babies! Thanks so much for praying! We know first hand that God hears these prayers and can and will work miracles!
Pray For Nate Click on his button to learn about Nate's battle with childhood cancer.
Please pray for poor Faith. She spent probably 3/4 of her day crying or whining. I am not sure what is going on with her. If she keeps it up, I will take her to the doctor tomorrow to make sure she is ok. Also pray for patience for me. I spent my morning in tears with her crying in my lap. Her voice is sctatchy from all of the screaming today. I'm off to comfort her again. She is crying in her bed. Ivy League Baby
Please pray for…
On Sunday evening, I learned that my Dad's brother-in-law, my Uncle Joe, had died. It was two months after he had a stroke (my cousin found her Dad on the floor when she came to pick him up for Sunday Mass). I put a prayer request for Uncle Joe and my cousins on the many social networks I participate in: Twitter, Plurk, Facebook, Plaxo and Hi5. And ever since, I have been getting promises of prayer for Uncle Joe from all over the world.
What did the Poor Souls do before the Internet?
Now I have just posted another intention, for "John" (intestinal cancer). This was the friend who played the matchmaker for my sister Mary and her husband. My brother-in-law is taking his friend's grim prognosis very hard. Please pray for him, too.
Wherever you are in the world. Nunblog
Meredith's story Eight year old Meredith has been in the hospital since April 27th in a medically induced coma. The doctors were baffled for over 3 weeks and didn't know what had caused her seizures and illness.

On May 13, Meredith was diagnosed with Acute Necrotyzing Encephalopathy after being transferred to Cincinnati Children's Hospital the day before.

Please pray for continued strength for Meredith's parents, sister and extended family.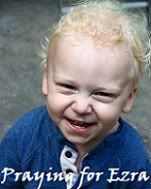 please pray for Elijah's family… Two weeks ago, I wrote my Saturday post about a little boy named Elijah who has cancer, and I asked for you to pray for him. I do appreciate those prayers that were sent up to the Father on his behalf…Elijah left his earthly home and went to be with the Lord today. I'm sure he's hanging out with Jesus and with the angels
I can't go much into detail my sister in haiti is in dire need of prayer her life may be in danger and my mother is hurting because she can't visit her there pray that my sister will be protected by God's angel both her and her children please ask her to open the doors for my mother to be able to visit my siblings this is really important please pray for her please.

Sister Coreus
Family of God
PLEASE PRAY FOR TJ AND HER TWIN BOYS IN UTERO!

TJ and her husband just found out that the twins she is pregnant with are identical boys that have Twin To Twin Transfusion.
The story starts . . . HERE

and continues . . . HERE

Let her know you are praying for her!
Please Pray for baby Joshua~Update #6
My SIL gave birth to baby Joshua this morning but he is having difficulty breathing on his own so I am asking for prayers that he pulls through and for my SIL that she be at peace while separated from him. He is being taken to a hospital that is 1 hr away from our town. My DH and his family and I are on our way to be with him…I will update as soon as I can TIA

Sorry if this is the wrong place for this post…I am running out the door as we speak..Please forgive me!!

I just spoke to my MIL and Joshua's left lung collapsed last night. They had to put a chest tube in. They were going to try and feed him today but decided to wait. Please continue to pray for my little nephew and his momma! She is an hour away from him and still in the hospital. Thank you all for your prayers!!
Please Pray For 13 Year Old Marcus I received a request to pray for Marcus and ask that all who read my blog to please remember him and his family in your prayers.
He has Chiari I Malformation. Go here to keep up with his progress.
I do not know this family personally, but her mom and I have corresponded in the past. Mom's a hoot!!

Go over to their blog and check out Miss Raegan who is at Cinncinnati Children's Hospital to fix special needs she had when born in China.

I'm sure it helps soooo much to know folks are "pulling for ya". She is loved. We all just want her to know this!!
I have been incredibly blessed in my life. I have a wonderful family, an incredible friend network, and so many other blessings. We have all been blessed with safety and good health, for the most part. In my life, I have known people who had cancer, but it was always an acquaintance, a friend's relative or a relative's friend. It has never been my relative or friend.

Yesterday that changed. Karli is a precious 3 1/2 year old little girl with big eyes and curly hair. Her parents, Chris and Beth, are very good friends of ours and we do many, many things together. The guys play softball while us wives and kids watch, we get together for game nights and scrapbooking and nights on the town and Bunco. They are our close friends. They are also our relatives. Chris and Andy are cousins. So besides doing things as friends, we also see each other for holidays and birthday parties and family celebrations. To say we spend a lot of time together is a bit of an understatement.

Karli woke up with a fever yesterday and Beth brought her into the doctor. After determining the cause of the fever was a bladder infection, the doc decided to check her blood to make sure the infection hadn't gone to her kidneys as well. That's when they discovered that her white blood cells and platelets were very low. A call to Children's Hospital soon had them on their way to the Twin Cities for further testing. Last night it was confirmed that she has leukemia and today they'll continue testing to determine what type and how advanced it is.

Please pray for sweet, active, funny little Karli, her parents Chris and Beth, her older sister Kaitlin and her younger brother Brett. They need all the prayers they can get and I know it will mean the world to them. Thank you.
Please pray for Aria
One of the children I tutor in reading at school, Aria (2nd grade), just lost her daddy today to very early onset alzheimers. She also has a sister named Leah and her mom's name is Laura, and if you could remember them in prayer I would be grateful
Pray For A FriendI would like to ask all those who read here to pray for a friend of mine who was seriously injured today. She fell down a long flight of concrete stairs and was helicopter-ed to a hospital. She is suffering from a cracked skull, brain hemoragging, and five broken ribs. She has two young girls and her 9 year old is actually the one who found her at the bottom of the stairs bleeding from both ears.
Please pray for my Dad
Hi friends, just a quick post with a request that any of you praying types out there please send up a few words on behalf of my Dad, Peter. He has been admitted this afternoon to hospital after being sick all week and having chest pains; tests have revealed he has had a minor heart attack.
I know they said minor, but to me, my siblings and especially my mum, this is major.

Our dad is an amazingly fit and healthy 63 year old guy. The thought of our dad laid up in hospital with a heart attack is inconceivable. Please pray especially for my mum. My dad is her best friend; I know she is freaking out right now. I am flying down to be with them first thing in the morning. Thanks in advance for your prayers. 🙂

We know that we serve a God who is a God of miraculous healing and mighty things. Please pray for her healing, as well as comfort for her girls and husband at this time.

God bless you all tonight… Hug your families a little extra.

In 2007, Kennedy's friend Ashlyn (who happens to have Down syndrome) was battling Leukemia at the same time as Kenn was. Right after Kennedy finished treatment, we took a trip to Michigan where Ashlyn lives and got a chance to visit her in the hospital.
Ashlyn's mom, Nicki, and I compared notes through our journeys. We kept tabs on each other, prayed for each other and rejoiced as each of our children ended treatment. As we slowly edged further and further away from chemo we took comfort in longer breaks between hemonc visits, our daughters hair growing back and normal life resuming, but as is the case with most cancer moms, the dreaded "R" word – relapse – is never far from our minds.

Yesterday Nicki started living out our worst nightmare. Ashlyn has relapsed. Her Leukemia is back. She is back in the hospital and instead of enjoying their Summer, the McFadden family will spend their days helping Ashlyn fight. Again. I have NO doubt in my mind that she will win. Again.

Please please please pray for Ashlyn!!!! Please pray for her mom and dad and big brothers! Please click on the button above and visit her blog and let them know you're praying! Cancer SUCKS!!!!!!
Life With My Special K's
Pray for Kate McRae Find out about Kate McRae's story on Promise's Blog.

Pray for Brayden
Please Pray for Baby Number 5
Yes, we are expecting another baby – we're hoping that this baby will join our family in January. I am 10 weeks and we were actually planning on waiting awhile longer to share this happy news, but unfortunately circumstances that have developed are creating the need for much prayer. This baby's story actually starts back in February.

Most of you know that I was pregnant back then with baby #4. I went to see my doctor at the beginning of Feb. where they took my blood and confirmed the pregnancy and so forth. Then on February 22, baby #4 (whom we named Jeremiah) went to Heaven to be with Felicity. Read More

My nephew Wyatt was playing with matches and gasoline today, and caught his leg on fire. He has 3rd degree burns on one leg and 2nd degree burns on the other leg. He is being life flighted from West Yellowstone to the Burn Unit at the University of Hospital. I'm here waiting for him to arrive. Waiting is horrible. I've said my personal prayers, but I ask for as many prayers as we can get! Wyatt is such a special young man. We love him. I hate to think of him in pain or scared, and I especially hope his recovery will go as well as possible.

Thank you for your love and support!
Please pray for Marsha, Sasha, and the whole family Marsha is another adoptive mom here in Ukraine. I have directed you to her blog a few times and you have seen her heart. She is a mom that has made every child feel important at the orphanage. She brought something for the children every single day. She brought food or activities for them to play with. She brought a guitar and the children loved playing it and she would play and sing. She danced. She laughed. She hugged. She smiled. All the children loved Marsha. On her birthday, children brought drawings and crafts that they made for her. She broke down walls with the older teenage boys. She told them how much she loved them and how people in America are praying for them. Read More
Find more prayers across the blogosphere here.
If you are planning on listing prayers on your site please add your link so we can find them. Also if you have any updates on the prayers that are listed please update our readers in the comments section. Don't forget to grab the code for your website and add your link to MckLinky if you are listing prayer requests on your blog.
Prayer Chain Button Code
http://www.mcklinky.com/linky_include_basic.asp?id=1462
Join the Healthy Moms Community
Link to this post:
<a href="https://healthymomsmagazine.net/2009/07/prayer-chain-across-the-blogosphere-week-27.html">Prayer Chain Across the Blogosphere Week 27</a>