(This is the only recent photo I could find of myself.)
If you arrived here from Five Minutes for Mom's Ultimate Blog Party, I welcome you to the Number One Health Blog for Moms.
Have a seat, grab your favorite beverage and stay a while. Don't forget to subscribe to our RSS feed too. We would love for you to come and visit us again.
Now for the party. Instead of a usual blog party post I am going to introduce you to our website and the talented bloggers that contribute here.
Healthy Moms was started by myself (Cascia Talbert) in September of 2007. I wanted to make a little extra money for my family and I heard that with some hard work and dedication you could make money blogging. After thinking about what kind of theme I wanted health and wellness just kind of hit home for me.
My husband had a heart defect when he was a child and underwent several heart surgeries. His parents could have lost him, but the Good Lord had other plans. Back then (80's) his doctors told him that he could not exercise, could not get excited and he could not even laugh. They thought that any excitement would cause more problems with his heart. Today we know that the opposite is true.
Because he didn't participate in any physical activity for many years following his heart surgeries he grew very obese. The obesity gene also runs in his family. When he was a young man he did something about it and lost over 100 lbs. When I met him you couldn't tell that he used to be overweight.
Now that we have children I am concerned about their health and wellness and don't want them to go through what their dad did. That is the main reason why I started this blog. I believe that as parents only we can make a difference in the childhood obesity epidemic. We need to be educated on how to make healthy choices and then pass on what we learn to our children. I also believe that we need to show a good example for our kids and take care of our own health. Think about this, do you want to be around for your children when they get married and have kids of their own? I do. I want to attend my grandchildrens' weddings someday. The only way I will be able to do this is by taking care of my health now.
When I started this website I had no idea that it would grow into such a large blog, with a social network, message board and 10 contributing bloggers. I am amazed at the growth and very humbled. I would like to introduce you to my talented team.
Jennifer Nordin is the owner of At Peace Therapeutic Massage, a wellness studio for women. Jennifer has over 9 years of experience in the natural healing arts as a massage practitioner and an aromatherapy consultant with Young Living Essential Oils. Natural medicine is her passion and she shares practical knowledge for using therapeutic essential oils through private consultations, workshops, and her blog, Oils For Wellness. Jennifer lives in Hudson, Wisconsin with her husband and young son. She also Blogs at Oils for Wellness
Jennifer is the natural healing expert and has written several helpful articles here on Healthy Moms. Here are a couple of my favorites:
Scars, Stretch Marks, Cellulite, Oh My
Natural Alternatives To ADD/ADHD Medications
Jenn Mitchell . is a proud mom of two wonderful children, ages 6 and 4. She has become a fitness guru of sorts through her personal experiences with weight loss. During her pregnancies, she gained 60 pounds and then 40 pounds. She also battled with post-partum depression and anxiety. Proper exercise and nutrition truly changed her life. Jenn is proud to say that she is now in the best shape of her life. Thrilled by her results, she decided to become a personal fitness coach to help others make their fitness dreams become reality. She has helped hundreds of clients from around the country through online, phone and in-person coaching. Jenn's true passion is helping other moms learn how to make fitness fun and fit into their busy lifestyles. Visit her website Personal Fit Coach to sign up for Jenn's free coaching, or just to read her latest health and fitness articles.
You can also find her blogging at Personal Fit Coach.com.
Jenn is fantastic. She is a fitness expert and has her own story on how she changed her life through fitness after becoming a mom. Her articles are very motivating. Here are a couple of my favorites:
Have You Tried Boot Camp?
Get On the Ball for Fitness
Dr. Carolyn Goh, is a medically qualified Bowen practitioner. In addition to a Medical Degree, Carolyn also holds a Bachelors in Engineering and Business, a Masters in Bioengineering as well as a PhD in Bioengineering.
Whilst completing her PhD at Imperial College London in the Analysis of Infant's Heart Rate Signals and Sudden Infant Death Syndrome, her passion for healing led to her embarking on a medical degree. On this journey, she discovered the Bowen Technique and was struck by the healing potential of this therapy.
Dr. Goh is passionate about Bowen therapy and is an experienced Bowen practitioner having used Bowen on patients in GP practices as well as in hospitals. She currently runs a private practice from Violet Hill Studios in St. Johns Wood, London. She is also author of the book Bowen For Pregnancy and Labour-A Self Help Guide To Relieving Your Aches and Pains In Pregnancy and Labour.
Visit http://www.bowenforhealth.com
http://www.bowenforpregnancyandlabour.com for more information.
She is my pregnancy expert from the UK. Carolyn is very smart and I've learned a few new things from reading her articles. Here is a sample of what she has written for Healthy Moms.
Relieving Symphisis Pubis Dysfunction

Jacqueline Gradish is a busy fitness trainer specializing in pre/post rehab fitness. She graduated from the University of Guelph with a B.Sc.(HK). Jacqueline is a Certified Personal Trainer with 10 years experience, certified Pre/Post Natal Specialist and certified Medical Exercise Specialist. During her first pregnancy she started working on a fitness program and had a great pregnancy. At the delivery there were complications that left her with injuries such as torn psoas and adductor muscles,drop foot syndrome and severe weakness in her right leg. She was diligent with her rehabilitation work and returned to work 2 months after her first baby was born, slightly limping still, but manageable. She is now a proud, fit and strong mother of 2 young children. You can also find Jacqueline blogging at Baby Bump Fitness.
Jacqueline is also a fitness expert but she specializes in post partum and prenatal fitness. I have also learned a lot from her too.Post Partum Abdominal Exercises- what to do – what not to do
Avoid Pregnancy Related Muscle Cramps


Susan Leigh

is a long established Counsellor and Hypnotherapist, with over twenty years experience. She is a member of several professional organisations and is committed to a programme of Continuous Professional Development.
She started the practice in 1988 with her husband Frederick, and after being widowed at the age of 39, took over the practice full time.
Prior to working as a Counsellor, Susan worked for many years with a blue chip company and has experienced the stresses of balancing a corporate and personal life. Now she balances writing regularly for many organisations, is a regular contributor to BBC radio and has a thriving Counselling and Hypnotherapy practice. She works with individuals, helping them cope better with the pressures of daily life, works with couples to provide relationship counselling and improve communications, and in business to provide support to staff members and teams. She has had a lot of success working with clients with unexplained infertility in women and also with managing pain in childbirth. Many of her clients have successfully gone on to become pregnant and have a positive experience of giving birth. For more information see www.lifestyletherapy.net
Susan is also a very smart woman from the UK. I call her my "woman's issues" expert. Her articles are motivating and she really knows how to make you feel good. Being a mom is stressful. Susan will help you learn how to deal with your stress and keep your sanity.
Confidence the Easy Way
The Importance of Negative Experiences
Joanna Dolgoff, M.D. is a Pediatrician, Child Obesity Expert, and Author of Red Light, Green Light, Eat Right (Rodale, 2009). Dr. Dolgoff's child and adolescent weight loss program (http://www.DrDolgoff.com) has been featured on WABC News, WNBC News, Fox 5 Morning Show, My9 News, and WPIX News. She has also filmed pieces with The Today Show and Extra, is an official blogger for the Huffington Post, and is the official doctor for Camp Shane, the nation's largest weight loss camp. Children from 45 different states are losing weight with Dr. Dolgoff's online weight loss program (http://www.DrDolgoff.com).
Dr. Dolgoff attended Princeton University and the NYU School of Medicine and completed her Pediatric Residency at the Columbia Presbyterian Children's Hospital of New York. She is a Board-Certified Fellow of the American Academy of Pediatrics and a former certified fitness instructor. Dr. Dolgoff resides in Roslyn, NY with her husband and two children, ages 4 and 7.
I am so honored and humbled to have Dr. Dolgoff on my team. Her bio. says it all. I always learn something new from her articles and believe that all moms should read her book and her posts here at Healthy Moms.
Here's a sample:
Is Your Child Vitamin D Deficient?
Is Child Obesity Child Abuse?
Amy Edmiston is frugal mom of a feisty 3 year old who keeps her on her toes. She currently lives in Nashville, TN. Growing up knowing the value of a dollar, she's blossomed into a coupon queen that has fun saving money. She launched her blog Saving with Amy to share her passion of saving money with other moms through coupons, fabulous deals and steals, freebies and more. Amy is a fitness advocate who believes exercise is key to a healthy life. She is also strong in her faith and volunteers at her church with the preschool children. You'll often find her in the grocery store gabbing about what's on sale and how to get it free. Being frugal has always been a way of life for Amy and she hopes to help others learn to stretch every dollar they have.
I am always learning more and more about how to save money. Amy is new to Healthy Moms and she shares her tips with our readers.
6 Tips for Saving at the Grocery Store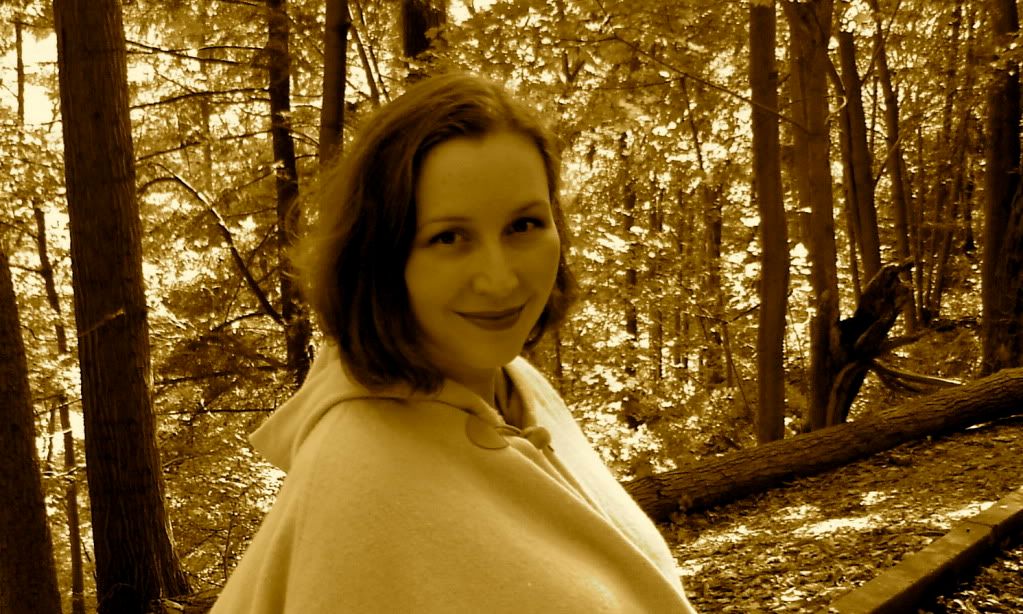 Erica Ashmore is a first time mom and a stay a home mom. Her inspiration comes from her happy and healthy toddler named Charlie.
She's originally from the prairies and moved to the big city where she met her husband who is from the same place she grew up.
Before Master Charles made his entrance into the world she was an Esthetician and a high fashion loving gal.
She moved to the big city to pursue her fashion dreams but ended up taking a different route.
She's been in the beauty industry for over 10 years now and a new mom for over a year and counting.
Having a baby is exciting. How our body and skin change is remarkable and Erica is here to share with you
information on beauty and fashion for the mom and mom to be. You can find Erica blogging at Everything Mom and Baby.
As moms we all want to look good. Erica can help you feel better about yourself with her fashion and beauty tips.
Your Guide to Sun Protection and What to Use
Sarah Valente is a laid-back, thirty-something mom with an over-achieving uterus. Her two sets of twins and one singleton keep her and her former USMC hubby busy, but not busy enough to keep them from [possibly] wanting more. Sarah homeschools her four kindergarten and preschool aged children while bouncing the baby on her knee. She spends most of her day in the kitchen; and, in what little spare time she can muster, she blogs about her life. Although she now throws around words like "chiffonade" and "béchamel," her ever increasing knowledge of cooking was seeded in her first year of motherhood when she spent most of her time nursing her twins, watching The Food Network, and playing personal chef to friends and family. Having never attended a formal cooking school, she caters her recipes to real world moms seeking health and creativity on a budget. Kingdom Twindom chronicles their daily lives, their redeemed family, their homeschooling journey, and, quite often, their food!
We all love food and we need food. Everyone eats but we don't always know how to eat well. Sarah is very creative in her kitchen and she shares her healthy meal ideas here on Healthy Moms. I am so glad to have "Kingdom Mama" on my team.
I also have two new contributors but they haven't written anything yet, so you will meet them at a later date. Please visit us again and add our site to your reader. I know you will not be disappointed.
In order to be entered for prizes I have to list my favorite ones so here are a few of my favorite prizes.
**GRAND PRIZE at the Ultimate Blog Party 2010 is a Toshiba Satellite L505D-ES5025US31 – A $20 Amazon gift certificate.
Provided by: Jennifer Sikora (For Such a Time as This)
Follow here: jen_sikora or Visit Our Fan Page: Jennifer Sikora
US37 – $20 Visa Gift Card
Provided by: Grocery Shop For FREE!!
Follow here: GroceryShopFREE or Visit Our Fan Page: Grocery Shop For FREE!!
US55 – A $20 GC to Amazon.com.
Provided by: Mom of 2 Boys, Wife of 1
Follow here: lisasamples or Visit Our Fan Page: The Product Review Place
USC 8 – $55 E-Gift Card for Amazon.com Gift code will be emailed to the winner and can be used for purchases from Amazon.com.
Provided by: Kelly's Lucky You
Follow here: Kelly's Lucky You or Visit Our Fan Page: Kelly's Lucky You
USC 35 – $50.00 CASH ~ Paypal Transfer. ($50 USD or current CAD conversion rate)
Provided by: American Muslim Mom
Follow here: ponnsabra or Visit Our Fan Page: American Muslim Mom
USC 36 – $25 Amazon.com gift card.
Provided by: Tara's View of the World
Follow here: tarasview or Visit Our Fan Page: Tara's View of the World
USC 37 – One winner will receive a $50 gift card to Amazon.com on here but that's not it! There will be many other giveaways listed on my party post that you'll want to check out!!!
Provided by: Shasher's Life
Follow here: shasherslife or Visit Our Fan Page: Shasher's Life
USC 39 – A $50 paypal cash prize for one winner.
Provided by: MomDot
Follow here: MomDot or Visit Our Fan Page: Trisha Haas
USC 40 – $20 Gift Certificate to Amazon.com.
Provided by: SandwichINK
Follow here: SandwichINK
If you are visiting from The Ultimate Blog Party don't forget to check out the cool prize we are giving away.
US18 – Goodie Basket for Mom, includes health and beauty items for mom and kids. $5 gift card to Wal-Mart, Softlips Pomegranate Lip Balm, Moments for Mothers, Thoughtful Reflections to Warm Her Heart book by Robert Strand, 20 Sheets of Glossy Photo Paper, EcoTools earth-friendly beauty Intensive Hand Cream, Jillian Michaels 30 Day Shred Workout DVD, Peaceful Waters Relaxation DVD, Tantric Toning Workout DVD with Stephanie de Phillipo, Magnetic Babysitter Checklist, The Flavor Point Diet book by Dr. David L. Katz, Photo Album that holds 80 photos and a Beautiful decorative Wood Chip Basket. Estimated retail value of prize $50. Provided by us, your friends here at the Healthy Moms.
More information on the site: www.discoveringselfmotivation.com
quinoa health benefits http://www.phxnews.com/health-and-fitness/health-benefits-of-quinoa/
Link to this post:
<a href="https://healthymomsmagazine.net/2010/04/welcome-to-the-healthy-moms-blog-party.html">Welcome to The Healthy Moms Blog Party</a>