I have to tell you, I have a lot of friends who are going to be very happy with me for this one. I bring this salsa to every summertime party, and I am always asked for the recipe. I give it, of course. But this is the first time I've written down all of the measurements for it. 
Let's start with the prepackaged ingredients.
Drain and rinse one 15 ounce can of black beans. Add one cup of frozen corn (don't worry about thawing it), and one 28 ounce can of whole tomatoes. I like whole tomatoes because I can roughly chop them or break them up with my hands. If you're in a hurry, though, or you don't like squishing tomatoes between your fingers, diced tomatoes work well too. When you thoroughly drain the tomatoes, be sure to save the juice. You can reduce it later for a delicious tomato sauce!
Now, for the chopping!
Dice half a large onion (or one small one), one fresh tomato (and you can always add more tomato if you'd like) and one tomatillo. Add the onion and red tomato raw, but simmer the tomatillo in 2 tablespoons of oil until tender. 
Once tender, puree the diced tomatillo and oil in a food processor, or very finely dice it by hand. To evenly distribute the heat throughout your salsa, finely chop (or dice in the food processor)
one jalapeno
. Add
one cup of chopped cilantro
and
four minced cloves of garlic
.
Season the salsa with the juice from one lime (and three teaspoons of lime flesh). Finish it with two tablespoons of rice wine vinegar, one teaspoon of sea salt and one teaspoon of cumin. 
This salsa is so good you'll want to eat it with a spoon. But it's also the perfect topping for a delicious taco salad!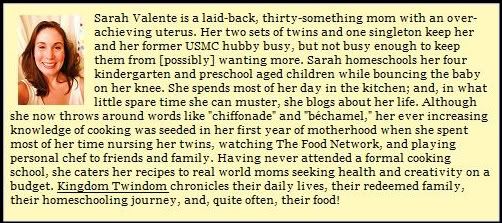 Link to this post:
<a href="https://healthymomsmagazine.net/2010/06/now-thats-salsa.html">Now That's Salsa!</a>