**With entry number 5, Miss Becky, you are the lucky winner of a $30 MadeOn Hard Lotion gift certificate! Go you!! Simply contact Renee at MadeOn to claim your prize!:):)**
A little over a month ago, I was asked by MadeOn Hard Lotion to review a few products as a representative of Healthy Moms. I am very particular about what I put on my body's largest organ and thus infuse throughout my bloodstream. So, I checked the ingredients list before agreeing to the review.
Coconut Oil
Shea Butter
Beeswax
Oh my!
Edible ingredients make me happy.
Already familiar with these ingredients (stocked with olive oil, coconut oil, salt, sugar, honey, apple cider vinegar and baking soda, my bathroom cabinet looks a little more like a pantry than a drugstore), the aspect that left me eager to try was the hardness of Hard Lotion. I impatiently awaited my package.
I received a beautifully packaged three piece set (valued at $15.75) to be subjected to my harshest criticism:
3 Pack Beesilk Dry Skin Care:
1 Family-size lotion bar (2 oz)
1 Pocket-size lotion bar (.75 oz)
1 lip balm




And I immediately put them to the test!


Over the last few weeks I have used the Hard Lotion bar on my daughter's mild eczema and my sorely neglected feet. I'm not shocked by the results; already familiar with MadeOn's fantastic choice of ingredients, I had no doubt the products would be fabulous. The lip balm (I like the peppermint one) is positively luxurious. But I am shocked by just how much I love lotion…in a bar!


First of all, I am not one for waste, and it's impossible to use too much lotion when rubbing it on from a lotion bar. I'm also not one for a mess. The lack of excess prevents the greasy residue that would normally result from such rich ingredients. I keep a bar by my bed and massage my feet quickly each night before tucking my legs between the covers. My sheets stay clean and my feet have never looked better. The callouses I have had since grade school are disappearing before my eyes! And my daughter's back has never been so smooth.


I'm looking forward to trying each of MadeOn's scrumptious products (don't worry, Renee. I promise I won't eat the chocolate bar!). I'm especially tempted by the hair…butter made with sweet orange essential oil. Papa Bear uses a sculpting wax on his hair and I can't wait to switch him to this one. I'll be able to put my acne prone face right on his hair….and what a wonderful world it will be!
MadeOn's prices are extremely reasonable. Actually, her prices are so low that she fearlessly shows her customers exactly how to make hard lotion on their own. But, for one lucky Healthy Moms reader, you'll place your first $30 MadeOn order….for free!


Here's how to enter!


Simply visit the very informative MadeOn site and…
Friend MadeOn on Facebook
Take the poll (left column)
Learn something new from the MadeOn site
Check your favorite product hazard rating at www.cosmeticdatabase.com (MadeOn products have the coveted "0" rating)


And then come back here and tell me all about it! Each of these actions will count as a separate entry, so be sure to leave a separate comment for each. Random.org will pick the winner, and I'll post the lucky name on August the 16th!


Also, tweeting or Facebooking about this contest will earn you an entry as well!


I'm going to pretend that you are still reading this post and haven't already clicked over to the Eden of healthy skin….


But if you are still reading this…


Why are you?


Good luck!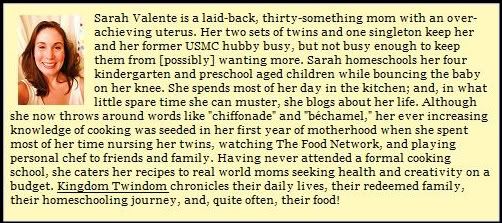 Discuss this in our forum
Link to this post:
<a href="https://healthymomsmagazine.net/2010/08/made-on-made-my-day-a-winner.html">Made On Made My Day ** A Winner!!</a>