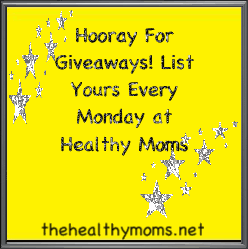 It's time again to celebrate giveaways! List yours here or if you want to enter one they are just a click away.
Giveaways here at The Healthy Moms Magazine and Deals from Mom's Natural Health and Wellness Shop
Hot Deals from Mom's Natural Health and Wellness Shop
New Customers can get $5.00 off when they purchase anything. Use Discount Code: five
Our New Christmas Shop is open! Early Bird Special! Save 5% off of everything in our Christmas Shop. Coupon expires on 12/1/2010. Use Discount Code: christmaspromo
Visit the Mom's Natural Health and Wellness Shop for more information.
Mom's Natural Health and Wellness Shop is now on Amazon! We feature even more natural health and wellness products on Amazon.com than in our online store. Visit us today!
HOT Giveaways across the web
In The Know Mom
$200 Plan Toys Kitchen Set (ends 11/28)
Win a $200 wooden, eco-friendly, modern Kitchen Set from Plan Toys!
Free Handmade Giveaways
Handmade items (ends 11/22)
Giveaway blog listing service specializing in handmade / handcrafted unique items, with giveaways almost every day of the week!
Haute Whimsy
$50 gift certificate to the Red Rooster Bed and Breakfast shop (ends 11/23)
The Deal Scoop
$650 Prize Package (ends 11/30)
$650 worth of products from over 25 companies!
Looking for more giveaways? Check out these great websites and blogs!
Other Places to List Your Giveaway
MONDAY:

TUESDAY:
WEDNESDAY:

Visit the Fabulous Family Reviews and Giveaways Giveaway linky every Wednesday.
THURSDAY:
FRIDAY:
SATURDAY: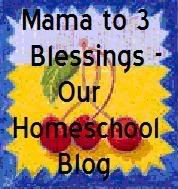 SUNDAY:

ONGOING:
Other Great Giveaway Sites
*Please Note: If you want your giveaway featured under our HOT Giveaways please the deadline to enter your contest must be AFTER 11/29 in order to be listed.
Would you like your giveaway to be featured under our HOT giveaways across the web? Please fill out this form and we will feature your giveaway next Monday. Giveaway deadline must be

after

11/29 in order to be listed next week.
Website Name

Your Email Address

Prize

Deadline to enter

Live Link to Your Contest

Description

Image Verification
<img src="http://www.emailmeform.com/turing.php" alt="captcha">
http://www.linkytools.com/basic_linky_include.aspx?id=53630
Link to this post:
<a href="https://healthymomsmagazine.net/2010/11/hooray-for-giveaways-1122-1129.html">Hooray for Giveaways | 11/22 – 11/29</a>