How to Create and Maintain Top Quality Blog Content
Did you know that consistent brands are valued at about 20% more than their less quality-oriented competitors? It's consistency that drives customer loyalty and helps strengthen your brand most. As blogging is the industry with fierce competition, maintaining the quality of your content at its highest at all times might be the secret to your success. However, doing so is a huge challenge, especially when you are the only one working on said content. What you need to achieve this is good planning, creative brainstorming sessions, and a well-defined content strategy that will guide your mind and inspiration.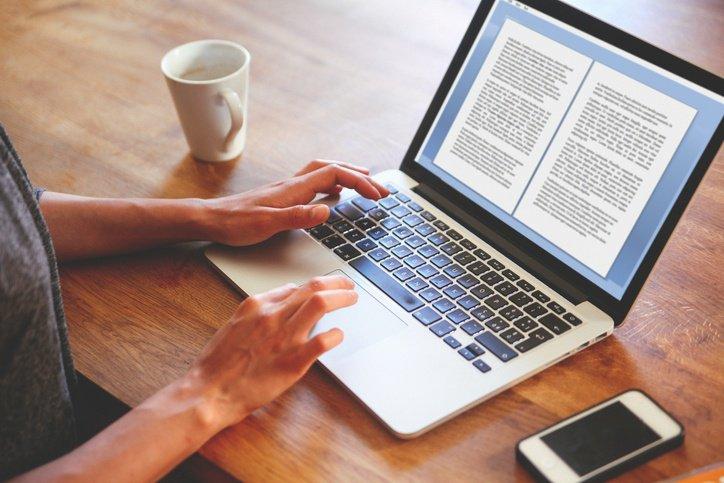 As blogs with 11+ posts a month generate three times more traffic (HubSpot), you also need to consider the frequency of your updates. As you have to post high-quality content not only regularly but often, you should consider using specialized services and tools like guest posting to keep your blog at the top.
5 Ideas on How to Produce High-Quality Content Consistently
1.

     
Develop a strategy and a calendar
When you consider starting a business you have to develop a business plan that will outline what the enterprise will do for at least a year. Blogging is the same. Even if you are still looking for your own 'voice', which is normal when establishing a personal brand, you should have a clear strategy of content topics that you will cover. You can add new ones or alter your strategy as necessary, but having one in advance will ensure that you don't wake up one day to realize you don't know what to write about.
Once you've determined the general topic of the blog and outlined a few key points you'll be able to cover in many posts to come, use an editorial calendar. Tools like CoSchedule or Editorial Calendar (WordPress plugin) will help you keep blogging consistently and make sure you don't miss any regular updates. With that done and armed with content you can start blogging quickly. Setting up a website of your own today might take no more than 15 minutes.
2.

     
Use specialized tools for bloggers
Having natural talent is great and will definitely help you become a successful blogger. But no amount of talent with words will have you producing 3-5 top-quality search engine optimized posts per week, every week for years in the future.
Luckily, there are tools that will help you generate topics and provide with prompts, ideas, and inspiration, such as:
·         BuzzSumo
·         Piktochart (use for making visual content)
·         Emotional Marketing Value Headline Analyzer
·         Google Analytics (use to identify the pieces of content that perform best)
·         Readability Test Tool (use to evaluate the quality of your posts)
3.

     
Schedule brainstorming sessions
Dedicate specific time every day for brainstorming blog ideas. Don't rely on inspiration alone, instead focus on thinking how you can expand the topics you've already covered to offer more value to your readers.
You can use specialized brainstorming strategies, like cubing or mind mapping. If you are a blogger with a focus on textual content, try freewriting. This method boils down to simply writing the first thing that comes to your mind to meet your daily quota of words. It works very well for combatting 'writer's block' and generally improving your skills through constant practice. The renowned NaNoWriMo is based on this principle.
4.

     
Allow guest posts
Inviting guest writers can not only help maintain high-quality blog content consistently but also boost your SEO (backlinks) and strengthen your brand. By attracting popular influencers you'll get a chance to boost your traffic through their own reader base.
The problem with guest posts is that not all of them are of high quality. This means you should develop a plan for evaluating the contributions. Create a checklist with the qualities that content published on your blog must meet and ensure all guest writers get a copy.
5.

     
Recycle your content
According to HubSpot, 1 in 10 blog posts is compounding and it's these posts that bring over 35% of traffic to your website. You can identify them using analytics tools that monitor the blog.
Make them work even better by 'recycling' this content. Note that this doesn't mean rewriting and posting them under a new 'guise'. Instead try expanding some topics covered in those posts and add links with suggestions of the new content under them. You can also try developing other types of content based on your best-performing posts, like a whitepaper or an infographic.
Above all else, remember that if you want to maintain high-quality of content consistently, you'll need to use all these methods and any other you can think of. Posting regularly is your main goal, so try every idea to see which work best for you personally.
Link to this post:
<a href="https://healthymomsmagazine.net/2018/05/top-blog-content.html">How to Maintain Top-Quality Blog Content</a>